Tree Services in Durango, CO
Animas Valley Arborist of Durango provides comprehensive tree care services for residential and commercial properties in the area. We work with all species of trees that grow in the Western U.S., including shade, ornamental, and conifer trees, ranging from ash to maple, elm, pine, and spruce trees.
Durango sits at 6512 feet above sea level and offers the ideal four-season climate with moderate temperatures. Its biggest tourist attraction is the historic areas of the town itself. Ranching and agriculture are central to Durango's economy, and the city offers opportunities for adventure ranging from skiing to fly fishing.
Tree Removal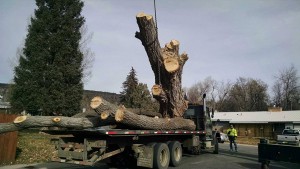 If you need one or several trees removed from your property for any reason, call the experts at Animas Valley Arborist. We are skilled at cutting down trees of any size, safely falling them away from powerlines, buildings, and other structures. We work with home owners who are modifying their landscape, property developers, construction companies, and municipal organizations to remove trees as requested. Whether the tree is diseased, damaged, overgrown, or simply in the way, we can have the tree removed quickly and will haul away the debris.
Stump Grinding
Our arborist company in the Four Corners also provides stump grinding services. Often times, trees are cut down but the stump is left in place. Not only are stumps unsightly, they can get in the way of lawn mowers and other landscaping equipment or inhibit the use of that area to its full potential. Animas Valley Arborist grinds the stump down to 6 inches below ground level, eliminating stubborn root systems in the process. No matter the age and size of the stump, we won't rest until the stump is out of your way and the roots are extracted.
Insect Treatment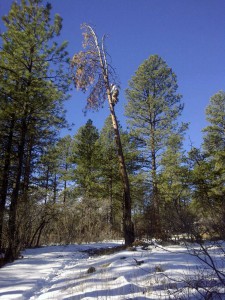 Animas Valley Arborist also provides insect treatment to remove any type of tree damaging bug. This includes the ash borer, Asian longhorned beetle, bagworm, Eastern Tent Caterpillar, fall webworm, gypsy moth, and many others. Insects tend to target trees that are already in poor health or distress. Our first priority is to restore the health of your trees and build up their resistance to insect invasion. The most common method of insect treatment is to spray the trunk and main scaffold limbs with an insecticide, leaving the foliage alone. Multiple treatments may be needed depending on the severity of the infestation and the overall health of the tree.
Maintenance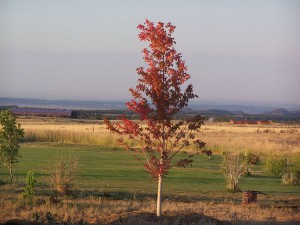 We also offer tree maintenance, including dead leaf and branch removal, shaping, and trimming services. Regular maintenance of your trees will not only keep your landscape looking pristine, it will also maximize the lifespan of your trees. Major problems such as disease and insect intrusion are often avoided with ongoing maintenance as these issues are prevented or detected early. We also work with your bushes and scrubs.
Tree Planting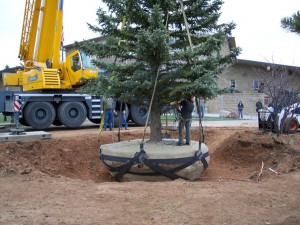 Animas Valley Arborist also plants trees on residential, commercial, and municipal land. Whether the land is newly acquired, being repurposed, or needs to be restored to a natural habitat, we can plant any tree species that will grow well in Colorado's moderate, dry climate. These include silver maples, Lombardy poplars, cottonwood, bur oak, linden, Colorado Spruce, white fir, Douglas fir, honeylocust, and many others.
Contact Animas Valley Arborist of Durango for all of your tree care needs today.