Tree Services in Farmington, CO
Animas Valley Arborist of Farmington provides all the tree services you could ever need, including stump grinding, tree planting and removal, insect treatment, maintenance services, and more. Our professional New Mexico arborists are familiar with every tree species that grows here.
Farmington is located where 3 rivers meet in the extreme northwest corner of New Mexico. It is a major industrial and retail mecca for the Four Corners. A nearly ideal climate and central location make Farmington an outdoor recreational paradise. The elevation is 5395 above sea level, and averages 273 sunny days each year.
Stump Grinding
Our arborist company location in Farmington provides stump grinding services. Stumps are often left in place after a tree is cut down, but they can get in the way of yard activities and landscaping equipment, plus they are an eyesore. Animas Valley Arborist will grind one or several stumps down below ground level, roughly 6 to 8 inches. This ensures the root systems will not cause any problems. We can successfully grind stumps from trees of any age and size.
Maintenance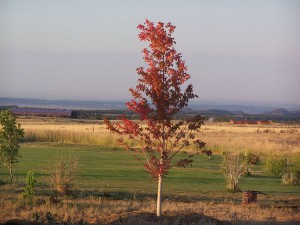 We also offer tree maintenance services in Farmington. This includes trimming, removal of dead branches or leaves, shaping, and pruning. If you maintain your trees regularly, it will ensure they live as long as possible, and you can avoid major problems such as disease and insects. We also provide maintenance for scrubs and bushes.
Tree Planting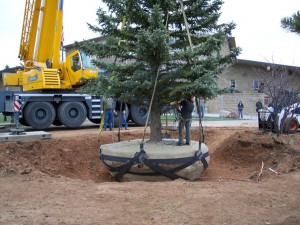 Our Farmington Animas Valley Arborist location also plants trees for residential, municipal and commercial properties. We can plant trees for any reason—to replace dead or damaged trees, restore an area of land to its natural habitat, or add vegetation to a landscape. We can plant trees of any species that grows well here, and we will advise you on the best type of trees to plant on your property.
Tree Removal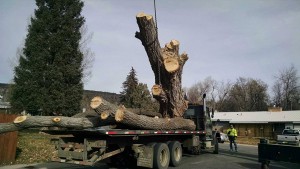 If you need one or several trees removed from your Farmington property, call the experts at Animas Valley Arborist. We can cut down trees of any size safely. We work with homeowners, property developers, and any other companies or individuals who require our services. Whether the tree is overgrown, diseased, or simply in the way, we will quickly remove it and haul away any debris.
Insect Treatment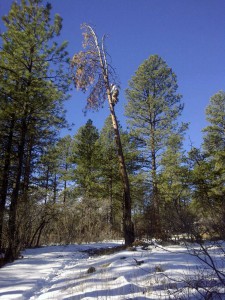 Animas Valley Arborist also provides insect treatment for Farmington properties. Our number one priority is to restore the health of tree. The most common treatment method is to spray the trunk, and scaffold limbs, but not the foliage to eradicate the insects. Multiple treatments may be needed depending on how large the insect invasion is and the tree's overall health.
Contact our Farmington arborist company location to schedule the services you need today.